University Degree in Maxillofacial Rehabilitation
Our Maxillofacial Physiotherapist has a University Degree in Maxillofacial Rehabilitation from the Faculty of Medicine of the University of Montpellier.

She previously practiced in Paris, were she was referred by the main experts in maxillofacial surgery of Paris, including the maxillofacial surgeons of the Pitié Salpétrière hospital in Paris.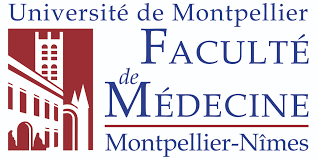 What are the components of Maxillofacial Physiotherapy Treatments?
Manual Lymphatic Drainage (MLD) often after head/ neck surgery
Muscle release technique
Manual therapy
Scar & soft tissue work after surgery according to healing process
Soft tissue relaxation techniques for adhesions as medically indicated
Postural and neck exercises
Education / self-management: such as how to exercises your neck/jaw to improve your neck/jaw function even if you don't feel any pain, biofeedback exercises…
Please be aware that patients may not require all components of the treatment all the time.

Treatment length depends on clinical situation and medical history of each patient.
Fields of intervention in Maxillofacial Physiotherapy
TMJ pain and dysfunction: pain, discomfort, loss of movement of neck and jaw region
Pre-operative Physiotherapy: better results can be achieved when the patient has a few treatments of Physiotherapy prior to surgery. These treatments encourage increased mouth opening, relaxation of muscles and preparation of the neck. These treatments also offer the opportunity to educate about post-operative oedema, scarring, and beneficial movements.
Post-operative Physiotherapy: when clinically indicated and depending on patient's history, Physiotherapy can start few days after surgery.
Aesthetic surgery
Wisdom teeth
Facial injuries with or without fracture (mandible, face) with or without surgery
Face and Oral pathology (including cancer)
Tongue movement dysfunction related to improper teeth positioning (mainly children)
Unilateral Facial paralysis (one side affected): rehabilitation in early stages
Bilateral Facial paralysis (two sides affected): rehabilitation after surgery (for instance, after masseter transposition)
Why does TMJ dysfunction or neck pain require management?
The jaw or Temporo-Mandibular Joint (TMJ) have muscles which are connected to the neck. Consequently, any neck pain or discomfort would need to be assessed with the TMJ and reciprocally.

During the assessment, we consider for instance any symptoms such as abnormal movements of the mandible, muscle spasms, pain, migraines, reduce mouth opening, discomfort, abnormal sound when opening the mouth ("clicking") …

TMJ is an important joint for speaking, eating, chewing. At Be Well Physiotherapy, we consider important to prevent any TMJ disorders which may occur in long term. So, our physiotherapist, will tell you during the assessment if your TMJ presents abnormalities without any clear noticeable symptoms. These abnormalities could be for instance, abnormal position of your bones at rest, muscle spasms, abnormal movement when opening the mouth…

According to the initial assessment, our Physiotherapist, Katia, can treat either the jaw or the neck, but also, both areas when required. It will be beneficial in long term.

At Be Well Physiotherapy, we can help you with orofacial pain, but also, we can teach you how to avoid relapses by eliminating habits related to your complaints.